Access to everything that matters to your business outside of the city's core.
Greater possibilities
You don't need a downtown address to do great work. For many businesses, it's a better choice than being located in the city core. Especially for people living in the so-called 905, working in the Greater Toronto Area District is a great alternative to a daily commute downtown. Situated near a variety of vibrant mixed-use communities, our GTA office spaces keep employees close to home and make it easier to get to work. Whether you go west to Mississauga or east of the core in Scarborough, you'll find that business is booming.
As we are regularly improving our buildings for our tenant, often using new technology is the most effective approach. These technologies allow us to improve occupant satisfaction, reduce operational costs, and provide more personalized service.

VP of Innovation and Development
A world of connection
In Mississauga, you're close to major attractions like Square One, the largest shopping centre in Ontario and the GTA's premier destination for fashion, lifestyle and entertainment. Stay connected to anywhere in the world with Toronto Pearson International Airport in your own backyard. In Scarborough, you're situated along the Golden Mile and connected to transit on the Bloor-Danforth and Scarborough subway lines, as well as multiple bus routes, so you're always a quick trip away from downtown or anywhere else.
Equipped for success
No matter where you choose to do business in the GTA, our offices give you all the tools you need to succeed. With ample space and impressive boardrooms equipped with the latest technologies, they make doing business outside of the city a pleasure.
---
---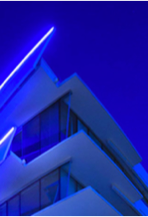 Bring on bold ideas
We're not afraid to think big, invest early or take the path less travelled. Our innovative investments are transforming urban life in smarter, better ways.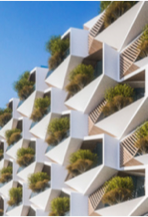 Building better communities
From sustainable building practices and community engagement to ethical corporate governance, we aim to make a positive impact wherever we operate.