About
Dream Unlimited
We believe in building better communities.
Dream TSX: DRM is a leading developer of exceptional office and residential assets in Toronto, owns stabilized income generating assets in both Canada and the U.S., and has an established and successful asset management business, inclusive of $10 billion of assets under management across three Toronto Stock Exchange ("TSX") listed trusts and numerous partnerships. We also develop land and residential assets in Western Canada. Dream expects to generate more recurring income in the future as its urban development properties are completed and held for the long term. Dream has a proven track record for being innovative and for our ability to source, structure and execute on compelling investment opportunities.
We provide asset management services for three TSX listed funds:
Dream Office REIT
Canadian office REIT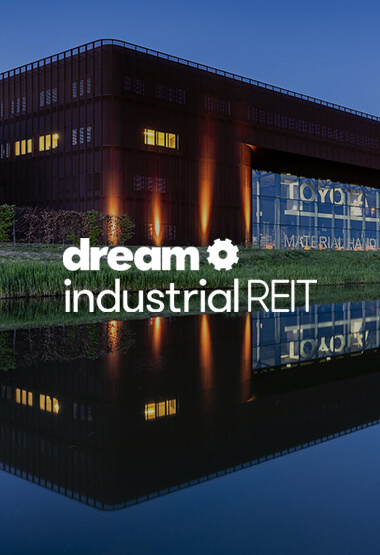 Dream Industrial REIT
Owner and operator of high-quality industrial properties across Canada, the U.S. and Europe
Dream Impact Trust
Canada's first publicly traded vehicle focused on impact investing
Whatever we do, we work to create value and make everything we do better than it was before
— for investors, for tenants and for the greater community — at every stage of the real estate life cycle.