Alpine Park
Project status
Under construction
Alpine Park is an ambitious 476-acre new urbanist development by Dream inspired by the natural and architectural history of Calgary, and deeply respectful of the bordering Tsuut'ina Nation to the north.
Untapped potential
Situated across a 646-acre development site on a 100 km/h route leading straight into Calgary's bustling Downtown area, yet with the pristine Albertan wilderness just a half hour away, this strategically planned expansion to the west of the city is destined to become one of the most desirable places to live in the region.
Next-generation greenfield
Alpine Park is a masterclass of new urbanist community planning, filtered through a local lens. Drawing from the region's natural and architectural history, both homes and public spaces are designed to be true to place and influenced by the local mountains, prairies and urban landscape.
Premiere, people-first places
From widened sidewalks, to tree-lined boulevards and an interconnected pathway and park system, walkability is built into every aspect of Alpine Park. This human-orientated approach to design carries through to the dynamic mix of housing options, in order to strengthen the community fabric and foster a vibrant neighbourhood spirit.
Working together
Deeply respectful of the traditional Indigenous lands on which Calgary is located and of the shared boundary between Alpine Park and the Tsuut'ina Nation to the north, Dream's engagements with Tsuut'ina residents were foundational to key elements of the community design.
---
---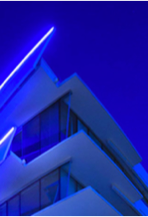 Bring on bold ideas
We're not afraid to think big, invest early or take the path less travelled. Our innovative investments are transforming urban life in smarter, better ways.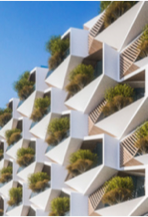 Building better communities
From sustainable building practices and community engagement to ethical corporate governance, we aim to make a positive impact wherever we operate.