Brightwater
Project status
Under construction
Our master-plan for a dynamic and sustainable modern community, Brightwater is a 72-acre revolutionary lakeside neighbourhood in Port Credit on remediated Imperial Oil refinery lands.
A visionary partnership
Behind Brightwater is a dynamic partnership that brings award-winning experience in visioning, developing and constructing vibrant, sustainable mixed-use communities. The West Village Partners, Kilmer Group, DiamondCorp, Dream and FRAM+Slokker are leaders in providing exceptional quality in residential design, liveability, a sophisticated retail experience and smart home innovation.
Every detail planned to perfection
Brightwater has been meticulously designed to create a thriving close-knit community, featuring over 2,500 affordable and market condos, 400 townhouses, and 300,000 sq. ft. of curated shops, restaurants and offices, all seamlessly connected to the region's major transport arteries.
An abundance of green space
The source remediation program to clean up the environmental contamination left behind by a former oil refinery on the Brightwater site took nearly two years and involved the excavation of 1.4 million tonnes of soil and 565 thousand tonnes of impacted soil. This process allowed us the create an ambitious community with over 18 Acres of public parks and open space.
Brightwater Towns
A limited collection of spacious designs is coming soon to the heart of this vibrant waterfront community. Designed by Superkul, a Toronto-based practice for sustainable architecture, these coastal-style designed towns will have architecture elements that pay homage to the waterfront and a materiality that connects with the flow of lakeside living.
---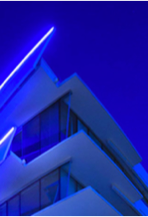 Bring on bold ideas
We're not afraid to think big, invest early or take the path less travelled. Our innovative investments are transforming urban life in smarter, better ways.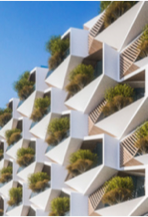 Building better communities
From sustainable building practices and community engagement to ethical corporate governance, we aim to make a positive impact wherever we operate.