Canary District
Project status
Under construction
We partnered with all three levels of government to create this 35-acre master-planned, inclusive, mixed-use neighbourhood that's revitalizing Toronto's Downtown East.
Masterful planning and collaboration
We developed our creative vision for the Canary District in close collaboration with the City of Toronto, Province of Ontario and Waterfront Toronto. With a focus on innovative design and sustainability, we created an affordable, pedestrian-focused community built around parks and active living.
Unprecedented scale and success
We drew from our wide range of expertise in transformational community projects to completely redevelop Toronto's Downtown East, working within tight government deadlines to successfully deliver the revolutionary 35-acre site on time, and on budget.
A community for everyone
During every step of the process, we sought to build an inclusive community that was accessible to residents of all ages and incomes, combining a unique blend of market, affordable and student housing with world-class street level retailers and unparalleled entertainment offerings.
Canary House
Canary House is the next phase of the Canary District at Front and Cherry Street. Canary House artfully blends inspiration from its surroundings. Blurring the boundaries between the outdoors and your home, Canary House complements natural elements like hand-scraped wood with contemporary design featuring subtle, neutral colour palettes. It all comes together to create a sanctuary of calm in the bustling Downtown East.
---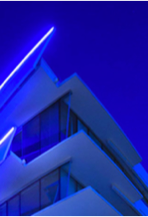 Bring on bold ideas
We're not afraid to think big, invest early or take the path less travelled. Our innovative investments are transforming urban life in smarter, better ways.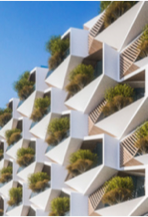 Building better communities
From sustainable building practices and community engagement to ethical corporate governance, we aim to make a positive impact wherever we operate.