Careers and Culture
Join us, and together we can create positive and lasting change.
Our people and their passion to make a difference is reflected in everything we do. Our role is to ensure we provide the most unique opportunities to allow our diverse employee base to grow, excel and have an impact. Join us, and experience it for yourself.
Vice President and Head of People + Culture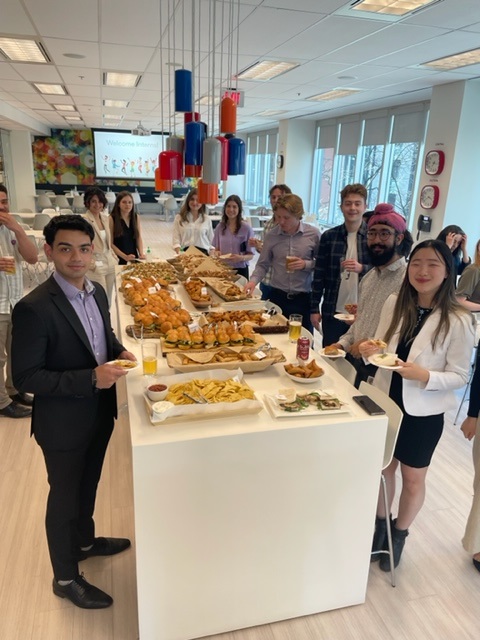 Internship & Co-op Opportunities
Dream is always looking for the best and brightest to join our thriving community. As a place to learn and grow, there are constantly new internship and co-op positions available to start your career.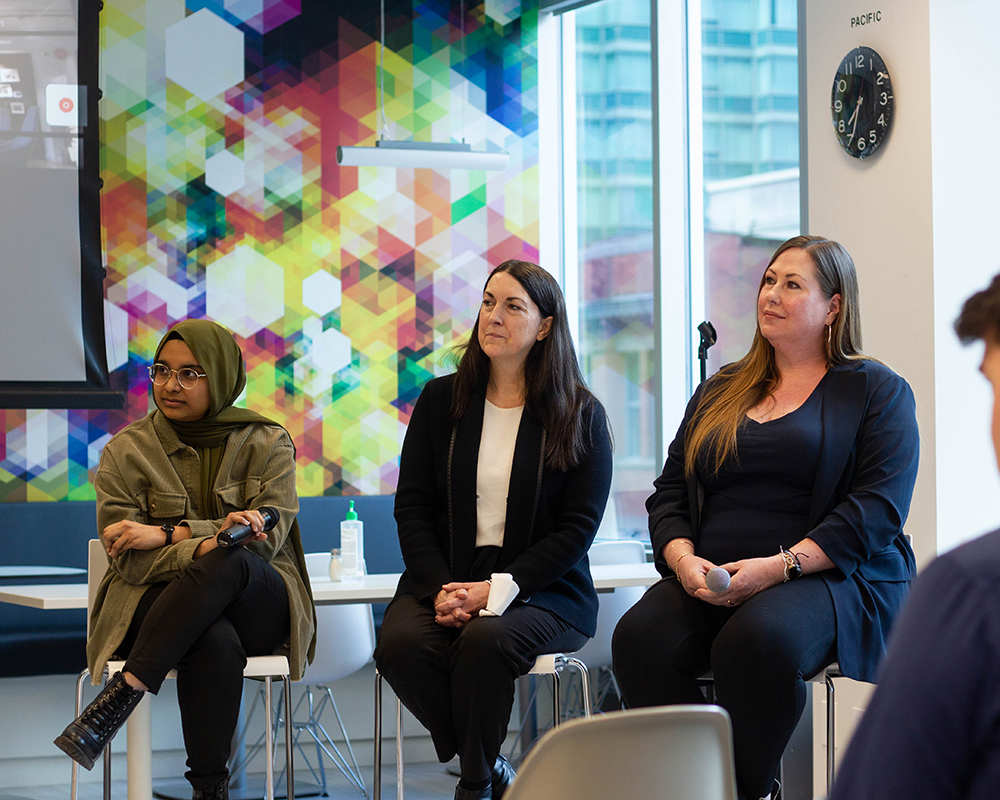 Life at Dream
At Dream, we offer rewarding careers founded on our mindset of innovation. We thrive on collaboration, entrepreneurship and transparency, uniting a diverse range of skill sets to create a flourishing work environment that values what you do and encourages you to shine.
Our values
Positive transformation
Be part of an ambitious vision, challenging spaces and landscapes and transforming entire regions for the better.
Making an impact
Create positive social and environment change, by running fundraisers, organizing campaigns or volunteering in the community.
Work. Play. Be Well.
From company social gatherings and birthday celebrations, to wellness activities and sport teams, we work hard to build a happier, healthier team.
A platform to shine
We respect and reward your expertise, giving you the autonomy and responsibility to make great things happen and rise to any challenge.
Develop and thrive
Our positive culture challenges you to push your boundaries and grow your career in an organization that supports diversity among co-workers and leadership teams.
A place where we all belong
Our company is enriched with diversity – valuing different perspectives and approaches and acknowledging our differences, as well as our combined strengths.
What's in it for you?
Supporting you and your family
Our benefits program has been reinvented to proactively ensure employees and their families stay well. From health and lifestyle spending accounts, to telemedicine and mental health support, our digital platform lets you choose a plan that's geared to your needs.
The most inspiring projects
We invest in the learning, development and career growth of every one of our employees. With a huge scope of exciting projects and the ability to constantly make process improvements, we pride ourselves on offering incredible opportunities that you won't find anywhere else.
Access to experienced professionals
With unprecedented access to our leadership team and subject matter experts on every project, we provide the ideal platform to advance your knowledge and learn from the best.
Helping the next generation to shine
We are proud to support and mentor the next generation, which is why young professionals form an integral part of our teams. Through hands-on experience, exposure to one-of-a-kind projects, our rotational and training programs will support your continued growth and advancement.
We're only as strong as our team
Regardless of your position, tenure or title, we encourage each and every employee to do great things both inside and outside of the office. From not-for-profit organizations, to employee volunteering, we provide funding to causes that are important to our employees.
We keep connected with one another
Whether working virtually or in our open concept offices, we invest and provide tools that promote teamwork, flexibility, collaboration and innovation.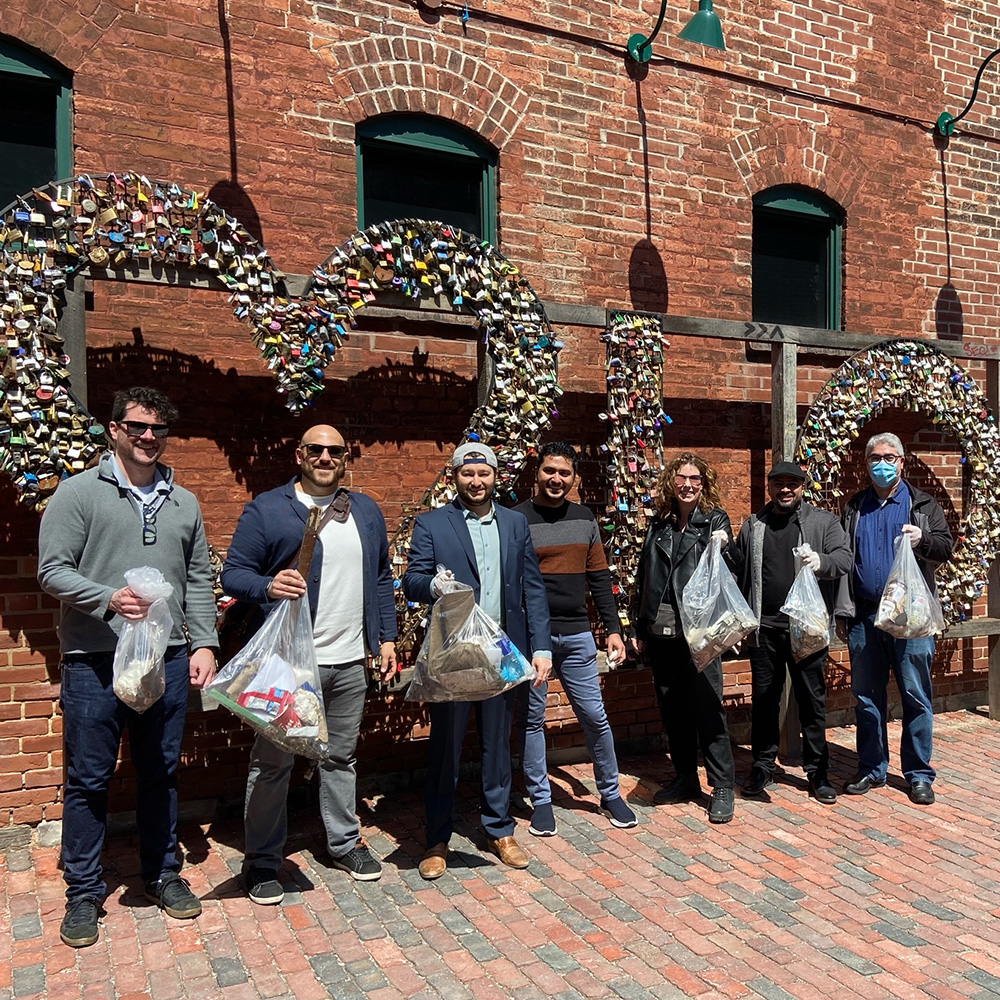 We are all one Dream
As one of Canada's leading real estate companies, we always invest with purpose, embracing creativity, passion, and innovation, while positively impacting our communities and the world around us. Building Better Communities starts with diversity, equity, and inclusion and that is no different than how we build our workforce.
---
Work with us, this is your invitation to make a difference
Dream is a place for you to develop and thrive. Our positive culture challenges you to push your boundaries and grow your career. We continue to find new ways to support and develop our employees and we are proud to be recognized for our efforts. Here are a few of our recent awards and accomplishments:
Selected as an honouree in 2020, 2021, 2022 and 2023 of the Globe and Mail's Report on Business Women Lead Here program that benchmarks executive gender parity.
Honoured as one of Canada's Best Employers for Recent Graduates in 2021, 2022, and 2023. This recognizes Dream as a great place to start and build a career.
Dream is a CPA Ontario Training Employer that allow students in the CPA program to satisfy all of their CPA Practical Experience Requirements while working here.
We have been certified as a Great Place to Work®. This certification is based on direct feedback from employees, provided as part of an extensive and anonymous survey in 2021, 2022 and 2023 about their workplace experience.
For the second year in a row (2022 and 2023), Dream was named one of the Best Workplaces™ for Giving Back. This certification is based on direct feedback with 90% of our employees feeling good about the way we contribute to a range of quality programs and encourage community investment.
Recognized as one of Canada's Best Workplaces™ in Real Estate & Property Development in 2022 and 2023, Dream received this honour after a thorough and independent analysis conducted by Great Place to Work®.
Recognized as one of Greater Toronto's Top Employers in 2024 and 2023 for exceptional human resources programs and forward-thinking workplace policies.
Dream Unlimited is committed to workplace diversity and provides accommodations to applicants with disabilities throughout our hiring process. If you require accommodation through any aspect our process, please let us know and we will work with you to meet your needs.
Dream Unlimited is not accepting unsolicited assistance/candidates from search firms/employment agencies for recruitment.
Please email our People + Culture team at [email protected] should you be interested in speaking to a member of our team.