Residential
For over two decades, we've been building and developing outstanding homes and communities that make a difference to residents' lives across North America.
Part of a bigger picture
From the open expanse of the prairies, to the iconic Toronto skyline, to the heart of the National Capital Region, we identify desirable areas that will grow in value, building high-quality new homes that become key pieces in our vision for a wider, more integrated community.
Building variety
We build and develop an unrivalled range of housing to reflect the diversity of 21st-century Canada, from suburban single-family homes, to condos and modern co-living spaces in the country's most vibrant cities.
A richer lifestyle experience
Wander through landscaped neighbourhood parks, visit a local yoga studio and stop for lunch at the artisan bakery, as we build an ecosystem that fosters a deeper sense of community and a more rewarding lifestyle for you and your family.
Designed to make a difference
Through our strong commitment to affordable housing, we aim to offer every member of society a place to call home, regardless of age, income or status. We attract the highest rents in the region, but also rent similar units in a building at a 10th of the cost for those who qualify, ensuring the same homes remain accessible to everybody.
Rental properties in the heart of it all
We have modern, compelling apartment and townhome rentals located in vibrant community hubs and deeply woven into the neighbourhood fabric.
What we build
Condominiums
Our sophisticated condos bring you closer than ever to the country's most sought-after urban neighbourhoods.
Co-living spaces
With shared communal and living spaces, co-living is an innovative new solution to the issue of affordable housing.
Rentals
Modern, compelling apartment and townhome rentals located in vibrant community hubs and deeply woven into the neighbourhood fabric.
Townhomes
Located closer to the amenities that matter to you most, enjoy all the benefits of your own front door, maintenance-free and with fewer strings attached.
Single-family homes
Architecturally distinct, people-first homes designed to connect residents to the community around them.
Affordable housing
Dream is dedicated to the integration of market and affordable units and to continuing to provide access to housing for people of all income levels.
Matthew Desmond states in his book Evicted, "The home is the wellspring of personhood." It all starts from access to an affordable home. At Dream, we feel a great sense of privilege to be a part of the ecosystem ecology of transformation of an individual, community, and the world at large.

Head of Real Estate Finance & Development
Canary District
Canary House
Canary House is the next phase of the Canary District at Front and Cherry Street. Canary House artfully blends inspiration from its surroundings. Blurring the boundaries between the outdoors and your home, Canary House complements natural elements like hand-scraped wood with contemporary design featuring subtle, neutral colour palettes. It all comes together to create a sanctuary of calm in the bustling Downtown East.
Brighton
Brighton Village Rentals
Located in the heart of Brighton, this modern complex of apartment and townhome rentals is surrounded by incredible parks, extensive trail networks, and an ever-growing roster of restaurants, retail, and entertainment right nearby.
Our residential properties
---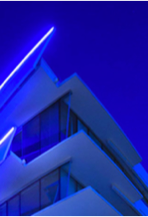 Bring on bold ideas
We're not afraid to think big, invest early or take the path less travelled. Our innovative investments are transforming urban life in smarter, better ways.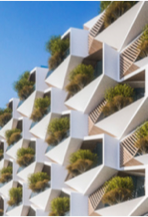 Building better communities
From sustainable building practices and community engagement to ethical corporate governance, we aim to make a positive impact wherever we operate.