Communities
Dream neighbourhoods connect cities, nature and people in transformative ways, leading us to a better future.
Valued for growth
Our focus on quality makes Dream communities an attractive investment. As our developments flourish, land and property values increase — with exceptional returns for purchasers and shareholders.
Built on good relationships
Strong collaboration with government, communities and private partners is key to our success. We respect the experts, involving them early to ensure our projects have a lasting, sustainable impact and positive returns.
Our commitment to impact
Sustainability and our commitment to making a positive impact is engrained in how we run our business internally and externally. It fits naturally with our purpose to build better communities. It guides how we think, live and work.
Imagining better neighbourhoods
We plan with understanding and design with imagination, finding smart ways to enrich your time at home. From parking to playgrounds, our communities are thoughtful responses to real human needs.
We strive toward the idea that if somebody works or lives in our communities, their life will be better.

Head of Sales & Marketing
Toronto, ON
Distillery District
We transformed a derelict collection of Victorian buildings into a walkable enclave of art, culture and community. Today, the Distillery District's boutiques, galleries, bars and restaurants draw visitors from all over the world.
BOMA Best Sustainable Buildings certification
Ottawa, ON & Gatineau, QC
Zibi
This 34-acre master-planned development is Canada's largest Net-zero Carbon community making it among the most sustainable in the world. A $1.5 billion development on the Ottawa River, Zibi bridges two provinces and three cultures. Planned in consultation with Indigenous communities, it's a beacon of community-building and modern urban design.
International Society of City and Regional Planners' (ISOCARP) Award of Excellence for planning and design. 
Toronto, ON
Canary District
This 35-acre master-planned community places an 18-acre park in your backyard. We partnered with all three levels of government to create the Pan Am/Para Pan Am Athlete's Village in 2015. It has now transformed into a permanent, inclusive, mixed-use neighbourhood that's revitalizing Toronto's Downtown East.
BILD Awards Community of the Year
Calgary, AB
Alpine Park
Alpine Park is Calgary's next-generation neighbourhood, an ambitious 476-acre new urbanist development by Dream that is unmatched in location. Inspired by the natural and architectural history of Calgary, and deeply respectful of the bordering Tsuut'ina Nation to the north, the community blends mountain, urban and prairie influences throughout.
Saskatoon, SK
Brighton
Set amidst hundreds of acres of bold prairie sky, Brighton has transformed the East end of Saskatoon, with an innovative community form, thriving retail marketplace, and inclusive public spaces designed to foster a strong sense of community and belonging between residents of all kinds.
Mississauga, ON
Brightwater
Our master-plan for a dynamic and sustainable modern community, Brightwater is a 72-acre revolutionary lakeside neighbourhood in Port Credit. As the former Imperial Oil refinery lands, Brightwater has been carefully designed to breathe new life into this community by creating a thriving epicentre of curated amenities including events, festivals, trails and unbeatable views.
BILD Pinnacle Award Best New Community Planned/Under Development
---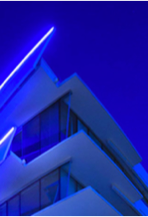 Bring on bold ideas
We're not afraid to think big, invest early or take the path less travelled. Our innovative investments are transforming urban life in smarter, better ways.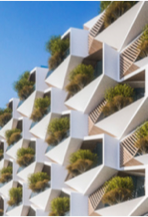 Building better communities
From sustainable building practices and community engagement to ethical corporate governance, we aim to make a positive impact wherever we operate.