Connecting leaders in education, healthcare and innovation, the Discovery District is the city's epicentre of big ideas.
A global hub for innovation
The Discovery District is a world-renowned hub for science, discovery and innovation. Its' concentration of leading teaching and research hospitals in the University Health Network along with The MaRS Centre, 750,000 square feet of research labs, business incubator facilities and more, make Toronto one of the biggest medical and biotech clusters of any metropolitan area in North America, with an impressive density that makes it an ideal location for your business.
We are constantly looking for ways to improve the workplace experience for our clients and the communities they work in.

Director, Client Services
Connected to it all
Whether you're steps from or directly connected to major subway stations, the Discovery District is also routinely serviced by numerous streetcar and bus routes. This gives your clients and customers quick and convenient access to your office, and your employees an easy commute.
Steady traffic to your business
The Discovery District is also home to leading universities, the centrepiece of which is Canada's largest, the University of Toronto. With one of the biggest Faculties of Medicine in North America, it has more medical faculty and students than Harvard. It all adds up to an endless stream of students and staff connecting with local businesses like yours.
---
---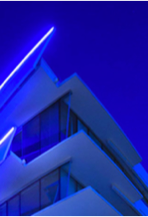 Bring on bold ideas
We're not afraid to think big, invest early or take the path less travelled. Our innovative investments are transforming urban life in smarter, better ways.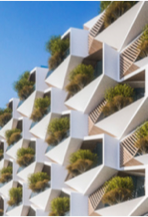 Building better communities
From sustainable building practices and community engagement to ethical corporate governance, we aim to make a positive impact wherever we operate.