Ventures
Embracing big new ideas at the earliest opportunity, we are a leading partner and investor in innovative real estate investments.
Identifying potential early
Decades of expertise in the field of real estate and related technology enables us to identify and invest in new opportunities before anybody else, partnering with innovative start-ups and ventures to create new trends and transform promising ideas into the next big thing.
We are fortunate to work with start-ups who are on the frontline of new trends and technologies which are well aligned with our objectives for innovation and continuous improvement.
Chief Financial Officer, Dream Impact Trust
Finding opportunity in innovation
From ground-breaking workplace management platforms, to carbon-neutral electric vehicle solutions, we position ourselves at the intersection between real estate and technology, founding unconventional partnerships to recognize untapped potential and deliver impressive financial returns.
Investing in sustainability
From heating and cooling a community with district thermal energy in Zibi, to innovative green roof technology in Toronto's Canary District, we develop and invest strategically in sustainable solutions that benefit the environment and also generate long-term growth and profitability.
Featured ventures
We invest in innovative new businesses that deliver impressive financial results.
District Thermal Energy at Zibi
We are harnessing the cool waters of the Ottawa River, capturing post-industrial waste-heat, and leveraging local clean hydro-electricity to provide thermal comfort to an entire community without any greenhouse gas emmissions.
Bird Scooters
An affordable and environmentally-friendly way to get around our towns and cities, Bird is a reliable transportation option that results in cleaner air and less traffic.
Arapahoe Basin
Our Colorado ski resort is an industry-leader in conservation, limiting its use of resources and has a goal to be carbon neutral by 2025.
Broadview Hotel
Together with partners, we meticulously restored a landmark building that first opened in 1891, reimagining it as a 58-room boutique hotel and iconic gateway to Toronto's East End.
Cluny Bistro & Boulangerie
A stand-out venue in our world-class restaurant portfolio, we transformed this Victorian-era building into a restaurant offering non-pretentious menus inspired by France's modern food movement.
Gladstone House
Perfectly located in a historic building between two of Toronto's most creative neighbourhoods, the Gladstone House is a unique representation of the neighbourhood's art, culture and diversity.
---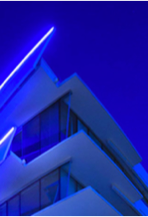 Bring on bold ideas
We're not afraid to think big, invest early or take the path less travelled. Our innovative investments are transforming urban life in smarter, better ways.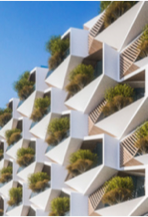 Building better communities
From sustainable building practices and community engagement to ethical corporate governance, we aim to make a positive impact wherever we operate.