Signature buildings and a restored historic alleyway bring vibrant new life to the city's core.
Animating the urban core
The Alleyway creates exciting new pathways between Richmond and Temperance street, enhancing urban life in Canada's financial and employment hub.
We want to build things we're proud of – things that make the city a better place.

Chief Financial Officer, Dream Office REIT
A bespoke office experience
No two offices feel alike. Every detail amplifies the building's character, from lighting to acoustics, lobbies to elevators. And all have a breathtaking ability to lift the spirits
More than a place of work
A thriving hub of connection and collaboration, our remarkable Laneway project unites eight dynamic Bay Street buildings that together redefine the Financial District as more than a place of business, but as a vibrant oasis designed to create a more intimate and interconnected community.
---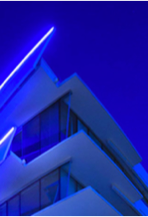 Bring on bold ideas
We're not afraid to think big, invest early or take the path less travelled. Our innovative investments are transforming urban life in smarter, better ways.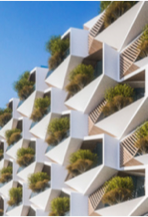 Building better communities
From sustainable building practices and community engagement to ethical corporate governance, we aim to make a positive impact wherever we operate.