About
Dream Impact Trust
Dream Impact Trust focuses on investments that generate strong financial returns and positive social and environmental impacts.
The Trust is a real estate impact investing vehicle that targets projects that create measurable positive and lasting impacts on communities and the environment, while achieving attractive market returns. The Trust's underlying portfolio is comprised of exceptional real estate assets reported under two operating segments: development and recurring income.
The Objectives of the Trust are to:
Create positive and lasting impacts for all our stakeholders through our three impact verticals: attainable and affordable housing, inclusive communities and resource efficiency;
Balance growth and stability of the portfolio, increasing cash flow, unitholders' equity and net asset value ("NAV") over time;
Leverage our access to an experienced management team and strong partnerships in order to generate attractive returns for investors;
Provide investors with a portfolio of high-quality real estate development opportunities, concentrated in core geographic markets; and
Provide predictable cash distributions to unitholders on a tax-efficient basis.
The Trust is managed by Dream Asset Management Corporation, an innovative real estate manager and developer primarily focused on the commercial and residential sectors in North America and Europe.
Operating Segments
The Trust's operating segments currently consist of the following:
Development — comprised of participating mortgages receivable, a hospitality asset under redevelopment, and direct and indirect investments in residential and mixed-use developments; and
Recurring income — comprised of a portfolio of office and commercial real estate income properties in the Greater Toronto Area ("GTA") and interest-paying mortgages and corporate loans.
Our Strategy
With our enhanced focus on impact investing, we are aligning all of our efforts around our core mission — building better communities for people to live, work, and play in — which will result in a better investment for our unitholders.
Focus on Impact Investments that generate both strong financial returns and provide positive social and environmental impacts in our communities.
Invest in Hard Assets. The Trust invests in hard assets such as real estate development, real estate lending and real estate. The tangible nature of real estate assets makes impact investments more easily measurable.
Employ Experienced Asset Manager with a Strong Track Record. Dream (the Trust's asset manager) has always believed in building better communities and over the last two decades, its projects have not only been profitable but have also provided significant positive and measurable impacts to its communities and their residents.
Flexible Structure. The Trust is not restricted by SIFT Legislation that applies to REITs and it is not required to comply with the regulations governing mortgage investment corporations. As a result, we seek to find opportunities in areas with limited competition to achieve higher risk-adjusted returns.
Efficient Tax Structure. The Trust is a taxable SIFT trust which requires the Trust to pay tax at the entity level. Renewable power and real estate assets generate tax depreciation often sufficient to shelter their income and, as a result, distributions may exceed taxable income, resulting in a portion of such distributions being treated as a return of capital for tax.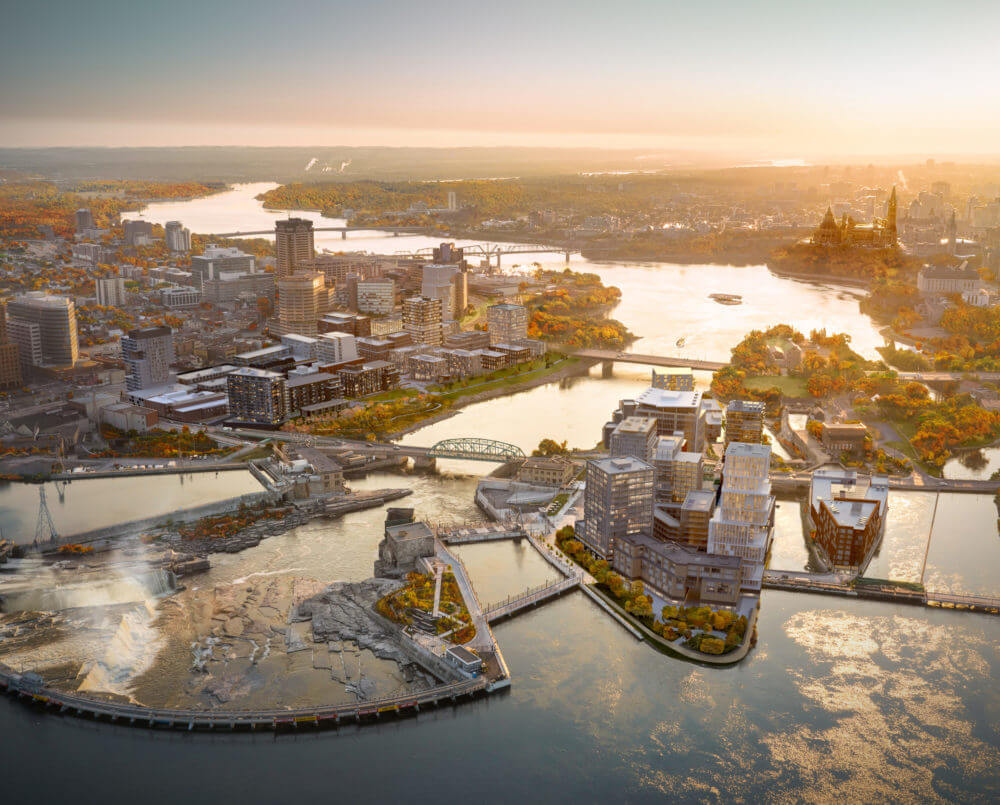 Gatineau/Ottawa
Zibi
A 34 -acre mixed use waterfront community in the National Capital Region which will be the first designated "One Planet Master-Planned Community" in Canada. It is expected to be one of the least environmentally impactful communities in North America.
Toronto
West Don Lands
The West Don Lands is a purpose built, LEED Gold, rental community and is one of the largest affordable housing projects in Canada. It is the first development within the Provincial Affordable Housing Lands Program to break ground.
Canary District, Toronto
Indigenous Hub
The first purpose-built, Indigenous Hub in a major North American City being developed in partnership with Anishnawbe Health Toronto and will provide the indigenous community with a health centre, career centre, and day-care, as well as an integrated market rental apartment.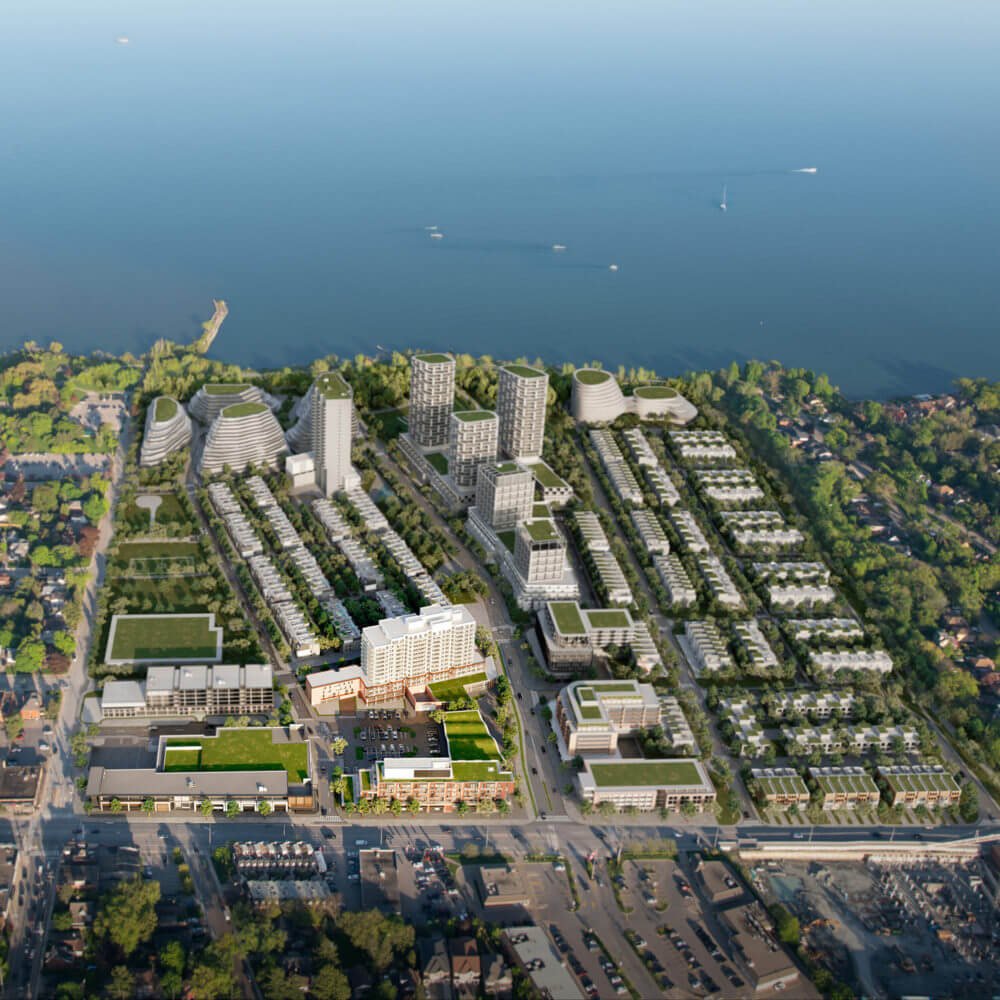 Mississauga
Brightwater
Brightwater will be transformed from a former oil refinery into a vibrant, green, mixed use waterfront community and home for 6,000 people in the highly desirable Port Credit neighbourhood.
Want to learn more?
If you have any questions or inquiries, please contact [email protected]