About
Dream Impact Trust
Dream Impact Trust is dedicated to impact investing. Impact investing is the intention of creating measurable, positive, social and environmental change in our communities and for our stakeholders, while generating attractive financial returns.
The Trust's underlying portfolio is comprised of exceptional real estate assets reported under two operating segments: development and investment holdings, and recurring income.
Our fundamental objectives are to:
Create positive and lasting impacts for our stakeholders through our three impact verticals: environmental sustainability and resilience, attainable and affordable housing, and inclusive communities;
Balance growth and stability of the portfolio, increasing cash flow, unitholders' equity and net asset value ("NAV")(1) over time;
Leverage our access to an experienced management team and strong partnerships in order to generate attractive returns for investors;
Provide investors with a portfolio of high-quality real estate assets, concentrated in core geographic markets; and
Provide predictable distributions to unitholders on a tax-efficient basis.

(1)Represents a non-GAAP measure. For the Trust's definition of the following non-GAAP measure: NAV, please refer to the Specified Financial Measures and Other Disclosure section of the MD&A. NAV is not a standardized measure under IFRS and might not be comparable to similar measures disclosed by other issuers.
Operating Segments
The Trust's operating segments currently consist of the following:
Recurring income — comprised of a portfolio of stabilized office and commercial real estate income properties and multi-family rental assets in the Greater Toronto Area ("GTA") and Ottawa/Gatineau, a utility asset(1), interest-paying corporate loans; and
Development and investment holdings — comprised of direct and indirect investments in residential and mixed-use developments, a hospitality asset, and participating mortgage receivables.

(1) Relates to Zibi Community Utility. For further details, refer to Summary of Impact Investments of the MD&A.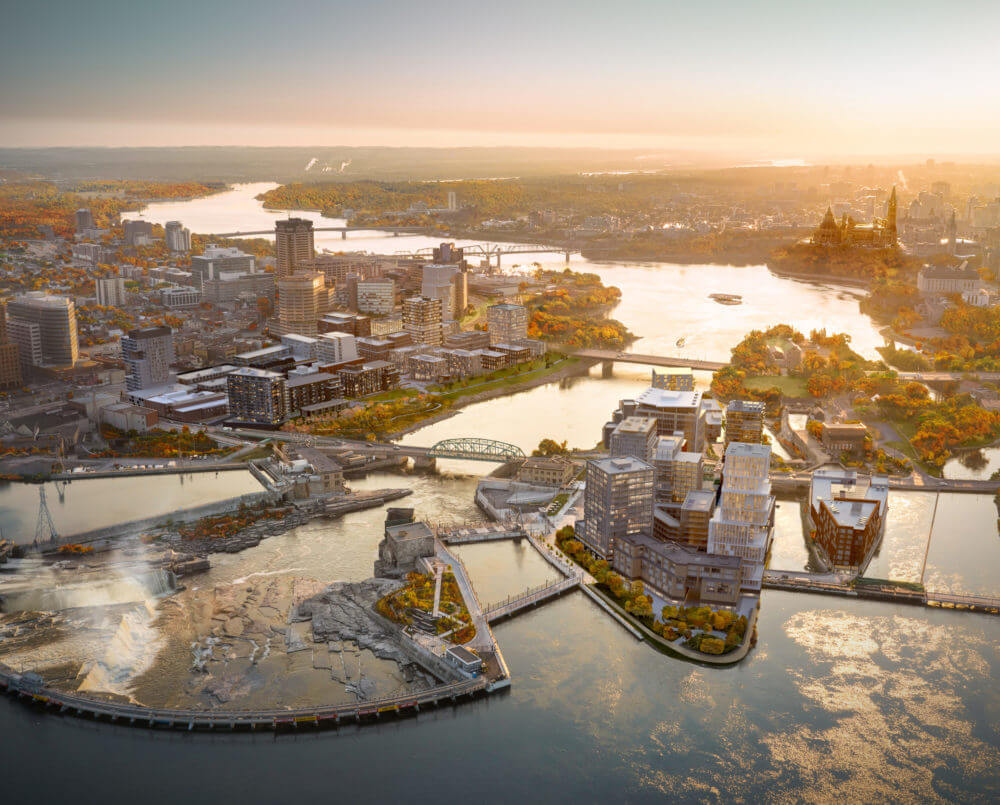 Gatineau/Ottawa
Zibi
A 34 -acre mixed use waterfront community in the National Capital Region which will be the first designated "One Planet Master-Planned Community" in Canada. It is expected to be one of the least environmentally impactful communities in North America.
Toronto
West Don Lands
The West Don Lands is a purpose built, LEED Gold, rental community and is one of the largest affordable housing projects in Canada. It is the first development within the Provincial Affordable Housing Lands Program to break ground.
Canary District, Toronto
Indigenous Hub
The first purpose-built, Indigenous Hub in a major North American City being developed in partnership with Anishnawbe Health Toronto and will provide the indigenous community with a health centre, career centre, and day-care, as well as an integrated market rental apartment.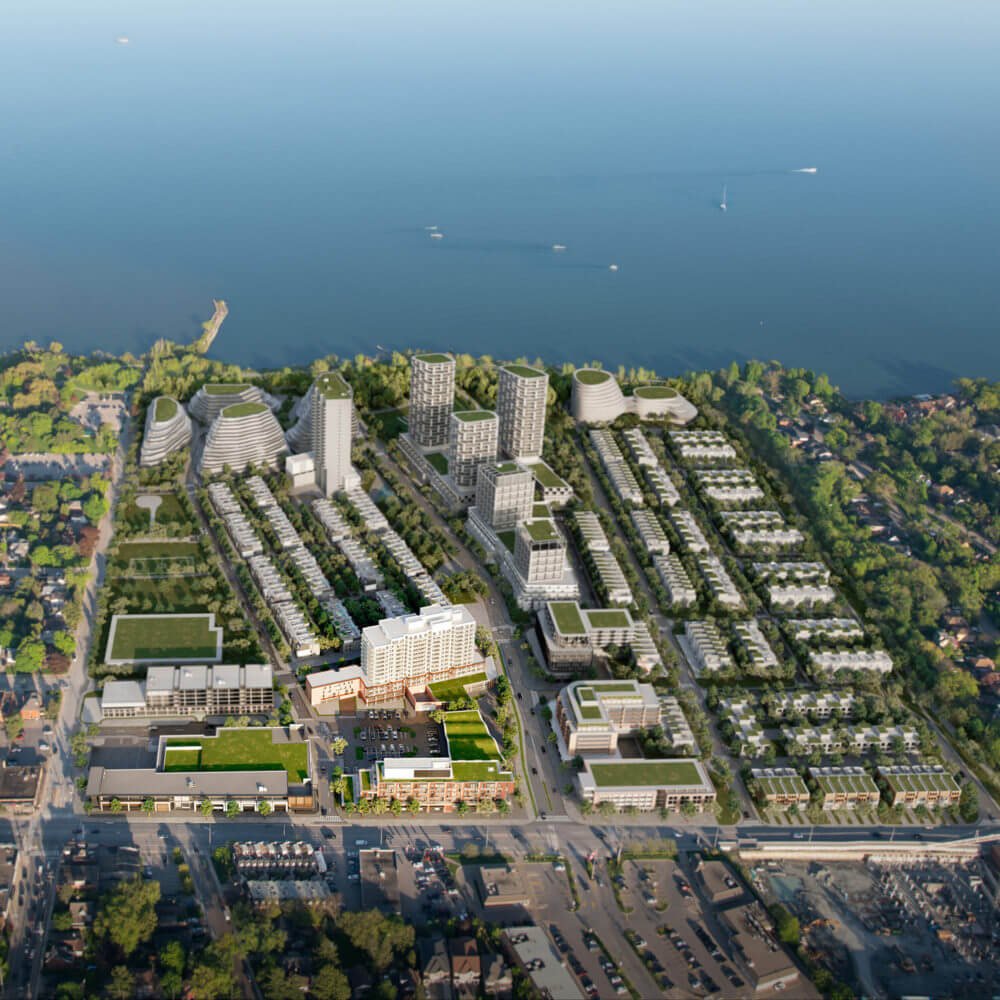 Mississauga
Brightwater
Brightwater will be transformed from a former oil refinery into a vibrant, green, mixed use waterfront community and home for 6,000 people in the highly desirable Port Credit neighbourhood.
Want to learn more?
If you have any questions or inquiries, please contact [email protected]