Brighton Village Rentals
Asset Type
Purpose Built Rental
An innovative 14-acre complex of townhomes, apartments, office and high street style retail located in the heart of Brighton, Brighton Village Rentals demonstrates Dream's vision for how rental products can be compellingly integrated into the fabric of the communities we build.
A market-leading experience
Few experiences can vary quite as dramatically as those a renter might endure. From dingy basements to poorly maintained properties, finding a comfortable fit can be a challenge. Brighton Village Rentals provides brand new, professionally managed suites so that tenants can focus less on dealing with where they live and more on living there. Thoughtful amenities, a convenient resident app offering lease, payment, and maintenance tools, and access to the broader Brighton community experience means residents can be excited to call Brighton home, whether they rent or own.
Deeply community integrated
Dream's neighbourhoods are a tapestry of different people and different backgrounds. From single adults to intergenerational households, from lifelong prairie-dwellers to newcomers, and from owners to renters. As providers of the only purpose-built rental opportunities within Brighton, Dream's exceptional resident experience has been translated to our tenant experience as well, whether by way of incentives from nearby retailers in Brighton Marketplace, exciting community events hosted by Dream in Brighton's exceptional Core Park, or assistance on the path to ownership with incentives to invest in and remain within the community with Homes by Dream.
Tapping potential
Demonstrating strong initial demand from renters, leasing activity for the first of two apartment buildings in the Brighton Village Rentals complex has proceeded ahead of original schedules. Acceleration of the second building as well as subsequent townhome options, will further expand our portfolio and help bring Brighton Village to life.
---
---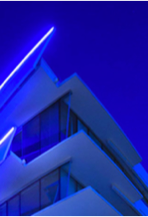 Bring on bold ideas
We're not afraid to think big, invest early or take the path less travelled. Our innovative investments are transforming urban life in smarter, better ways.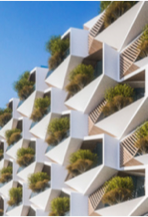 Building better communities
From sustainable building practices and community engagement to ethical corporate governance, we aim to make a positive impact wherever we operate.