Distillery District
We transformed a derelict collection of Victorian buildings into a walkable enclave of art, culture and community. Today, the Distillery District draws visitors from all over the world.
A new vision for the Downtown East
First to identify the unique potential of a former whisky distillery in Toronto's East End, we invested strategically in the area to combine residential and office developments. With premium stores and restaurant offerings we've created both a vibrant livable neighbourhood and an iconic tourist destination.
A transformational partnership
We worked closely with leading developer Cityscape, to completely rejuvenate the 13-acre site, turning more than 40 heritage buildings and 10 cobblestone streets into a globally-recognized destination at the heart of a revitalized and thriving East End.
Building a dynamic community
From Canada's leading artist-driven theatre company Soulpepper, to independent art galleries and the world-famous Toronto Christmas Market, we redeveloped the Distillery District not just as a real estate project, but as a thriving city landmark.
The Ribbon Building
Our latest Distillery District development includes a 49-storey, 554 residential rental units and a 5-storey office and retail building we call the Ribbon. The Ribbon will almost double the amount of commercial area in the Distillery, bringing more retailers and employment to the area.
---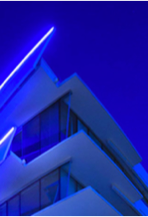 Bring on bold ideas
We're not afraid to think big, invest early or take the path less travelled. Our innovative investments are transforming urban life in smarter, better ways.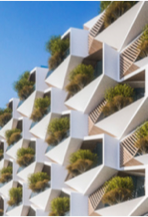 Building better communities
From sustainable building practices and community engagement to ethical corporate governance, we aim to make a positive impact wherever we operate.