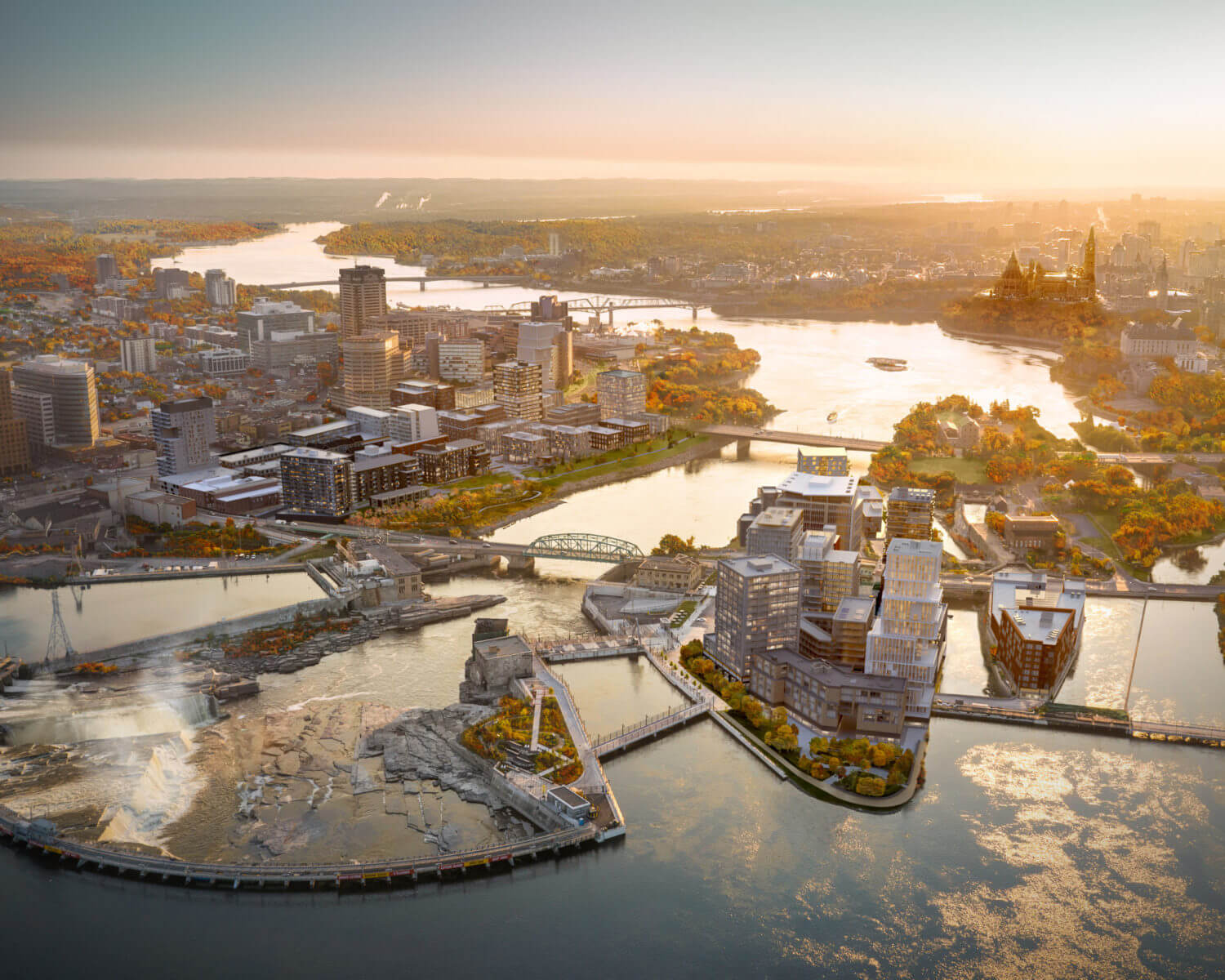 Project status
Under construction
This 34-acre master-planned development on the Ottawa river bridges two provinces and three cultures, it is Canada's largest Net-zero Carbon community making it among the most sustainable in the world.
Achievement on an unrivalled scale
Combining millions of square feet of vibrant commercial space with boutique office developments and a creative blend of affordable and market condos, Zibi is destined to completely transform the waterfront and become home to over 5,000 people and 6,000 jobs.
Investing in sustainable innovation
By developing the region's first fully-integrated district cooling and heating system, we have invested strategically in a carbon-neutral solution for the future, using the force of the Ottawa River to generate sustainably-sourced and efficient energy for the entire community.
Two provinces, three unique cultures
Visible everywhere from the street signs to public art, Zibi is the result of our close collaboration with the English, French and Algonquin Anishinaabe communities of Ontario and Quebec, fostering long-lasting relationships to represent the founding cultures and rich history of the area.
---
Zibi House
Designed as a gathering place and hub for the Zibi community, Zibi House is a revolutionary event venue and a unique cultural sensory experience. The 8-storey all-glass observation deck and bespoke shipping container installation has become the region's newest landmark and cultural centre.
---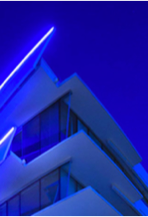 Bring on bold ideas
We're not afraid to think big, invest early or take the path less travelled. Our innovative investments are transforming urban life in smarter, better ways.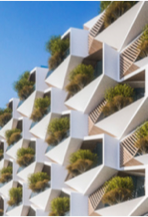 Building better communities
From sustainable building practices and community engagement to ethical corporate governance, we aim to make a positive impact wherever we operate.